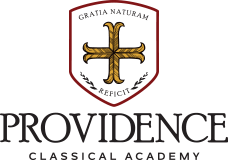 Your gift to Providence Classical Academy makes a difference to every student and teacher in our school community.
Allowing us to offer the highest quality classical and Christian education, your gifts help to train young men and women to be virtuous scholars who think clearly, listen carefully, discern wisely, reason persuasively, and articulate precisely—all with an eagerness to glorify God and enjoy Him forever.
To make a gift online, please fill out the form below.